Events op maat
Business events bij The Harbour Club Den Haag
Ben je op zoek naar een fantastische locatie voor een zakelijke lunch of diner, geheel in stijl en luxe? Of organiseer je binnenkort een productlancering, een mooi bedrijfsfeest of een business vergadering? The Harbour Club Den Haag, de nieuwste vestiging van de Harbour familie aan de Binckhorstlaan 36 te Den Haag, biedt je voldoende mogelijkheden voor een zakelijk event.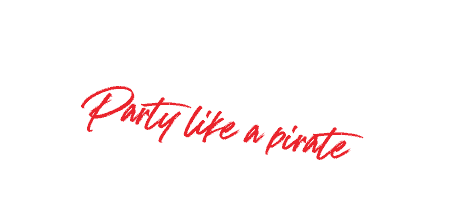 What are you hosting?
Get inspiration
Alles wat je moet weten
Voor jouw perfecte business event
Voor een zakelijk diner of lunch hebben we een prachtig restaurant met een capaciteit van 300 gasten. Wilt u wat meer privacy van onze andere bezoekers? Boek dan onze prachtige serre met uitzicht op de skyline van Den Haag. Hier kunnen we tot 70 personen zittend ontvangen en staand tot wel 90 gasten.
Bent u op zoek naar een vergaderlocatie of een prive diner? Boek dan de prachtige ruimte Next Door. Deze ruimte beschikt over een LCD scherm en kunt u tot wel 22 gasten vergaderen.
Where true food meets
Groepen tot 12 personen kunnen kiezen van ons reguliere a la carte menu, .Groepen vanaf 12 personen hebben we ons menu voor groepen. 
Meer informatie over onze vestiging vind je here.
Vergaderarrangementen
The Harbour Club biedt een unieke vergaderlocatie; The Harbour Next Door. Gelegen op de bovenste etage van het Bink gebouw met uitzicht op de skyline van Den Haag. De locatie beschikt over een LED scherm, geluidsapparatuur en een flipover.
Voor vergaderingen bieden we het THC vergaderarrangement (koffie, thee, water en friandises: € 18,50 per persoon) en THC vergader en lunch arrangement (koffie, thee, water, friandises, 2-gangen lunch menu, € 50,- per persoon) aan. Overige drankjes zijn op nacalculatie.
Voor vragen over de huur van deze prachtige ruimte kunt u contact opnemen voor een maatwerk voorstel.
De details
Events op maat
Ligging en parkeren
The location of The Harbour Club The Hague is very convenient. From the A12 motorway you can drive straight into our large parking lot, where there are more than 400 free parking spaces. From The Hague HS station it is only 1 km to our restaurant.
EXTRAORDINARY ENTERTAINMENT
Een origineel en verrassend element tijdens de meeting? Denk is aan een wine course, een barista workshop of een live cooking sushi chef!! Alles om jouw bedrijfsevent net dat beetje extra te geven!
Funk it up
Als je het doet, doe het dan met stijl! Wil je bloemen, ballonnen, merchandise of andere funky props? We helpen je graag met het meest unieke evenement waar je altijd al van droomde.
Capaciteit per ruimte
Totale oppervlakte: 1.400 m2
Restaurant
600 m2
300 pers. sit down dinner
350 pers. reception
Terras
144 m2
75 pers. sit down dinner
100 pers. reception
Serre  
155 m2
70 pers. sit down dinner
90 pers. reception
Next Door – Private venue  -Private dining & meeting room
Opstellingen
THEATER
Geschikt voor grote sessies en korte hoorcolleges waarvoor geen uitgebreide notities nodig zijn. Dit is een handige opstelling om te gebruiken voordat discussies of rollenspellen beginnen, omdat de stoelen kunnen worden verplaatst.

RECEPTIE
Terwijl alle gasten staan, worden drankjes en lichte hapjes geserveerd door het personeel of gepresenteerd op kleine buffettafels. De receptie mag voorafgaan aan een lunch of diner.

E-VORM, U-VORM EN T-VORM OPSTELLING
Geschikt voor groepen kleiner dan 25 personen. Deze zijn het meest geschikt voor interactie met een leider die aan het hoofd van de opstelling zit. Geluid en video kan meestal het best aan het open uiteinde van de zitplaats worden opgesteld.

CONFERENTIE OF "HOLLOW SQUARE" OPSTELLING
Deze opstelling is geschikt voor interactieve discussies en sessies waarbij aantekeningen worden gemaakt. Deze opstelling is geschikt voor minder dan 18 personen.
The Harbour Club - The Hague
Important data
Handy to know!
Opening hours
Monday

Closed

Tuesday

Closed

Wednesday

Closed

Thursday

16:00-21:00

Friday

16:00-21:00

Saturday

16:00-21:00

Sunday

12:00-21:00
Don't drive wrong.
The location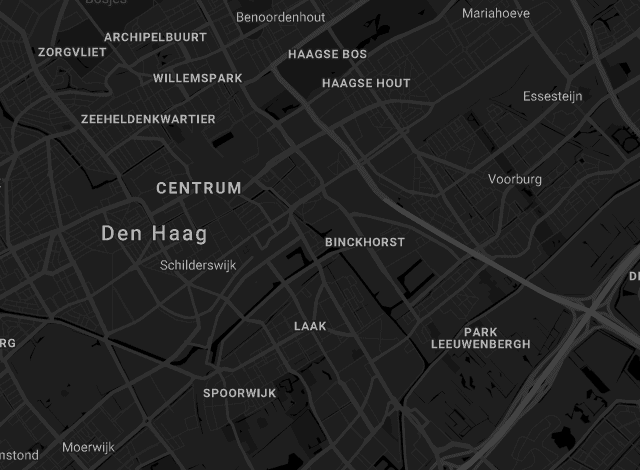 Binckhorstlaan 36, 2516 BE in The Hague