Customized events
Business events at The Harbour Club Amsterdam Oost
At The Harbour Club Amsterdam Oost we would love to organize the perfect corporate event for you! We can arrange our spaces in all sorts of creative ways, making it the perfect location for groups. From small to large. For a festive business dinner, a sparkling company party or an extensive meeting with lunch or dinner, this is the place to be. We provide a high quality culinary event with the best wines and surprising cocktails. Entirely tailored to the wishes of your company!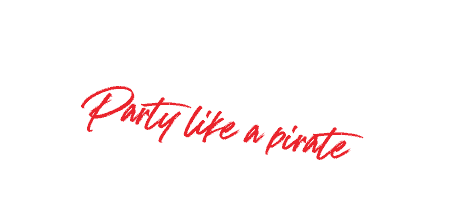 What are you hosting?
Get inspiration
All you need to know
For your perfect business event
For larger parties, we have our private room ?Next Door? at your disposal. In Next Door, we can host a ?sit down dinner? for up to 320 guests and walking dinners for up to 550 people. Would you like to host an event for more than 550 guests? Then from Q3 2021 you can book our new event space The Venue or rent the entire venue!
Where true food meets
We serve the following menus:
Groups of up to 10 people can use the a la carte menu
Groups larger than 50 people or for events can use the group menu Where we offer several options
Lights, camera, action!
Imagine dining in our private venue Next Door after dinner the lights are dimmed and a fantastic light show takes place in combination with swinging beats and everyone starts dancing! A light show in matching style, based on a special theme or just fine quiet lighting during an atmospheric intimate dinner. Everything is possible, based on the wishes the AV house supplier can give the best advice on light, sound and special effects.
Entertain YOU
The Harbour Club can't exist without a little (or a lot!) of entertainment, and we love adding this to your crazy event, too. From themed hostesses to oyster and champagne girls, acrobats, dancers and magicians, all of these extras can be a great addition a wonderful event to surprise and entertain your guests.
Let the music play
Music is essential for dinner, but especially for a party. The best DJs and musicians in town are part of The Harbour Club family. Think a DJ combined with a saxophonist, singer or percussion. Looking for a band? The music curator will provide the perfect fit for your event.
Decorate it
The restaurant and private venue are very tastefully decorated and have a lot of charm, but it can always be bigger and bolder or more subtle and sophisticated. Balloons, flower arrangements in different themes, styles and colors are all things that can be taken care of. Also consider extra eye-catchers like a Gin & Tonic bar, a festive LED dance floor or a polaroid photobooth. We work with the best suppliers who are happy to think with you.
Your Way to The Harbour
One of The Harbour Club's unique selling points is its location; you can enter the location through the main entrance but also from the waterfront. The shipping companies that operate in and around Amsterdam are all very familiar with the location and can offer different routes to arrive at and leave the restaurant. Of course, we also work with coach operators who can transport your guests from all over the Netherlands.
Facilities
Wardrobe
Toilets
Meubileur
Central bar
Light & sound
Microphone
Podium
Mooring options
Guesthouse
Is the party over? Don't worry about your guests! Look no further, because our neighbors have it all: 84 rooms full of great pillows, high-end amenities, rooms with harbor views and most importantly, you can be ?rolled? to your bed.
Parking
One of the options is to use the ParkingYou parking garage. The garage is located under the Niu Fender hotel on the corner of the street. If our facilities have been used, the ticket can be validated upon departure. The parking fee for guests is ? 13.50 for an entire day.
Just that little bit extra
If you do it, do it with style! Want flowers, balloons, merchandise or other funky props? We can help you organize the most extraordinary event you've always dreamed of.
Floor plans

Capacity per room

Setups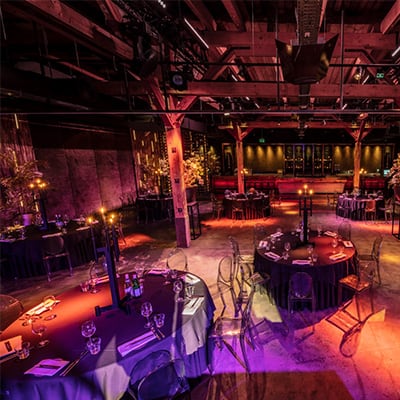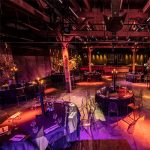 BANKET
Generally used for meals and sessions of small-group discussion. A 1.5-meter round table seats eight people. A 1.8-meter round table seats 10 people.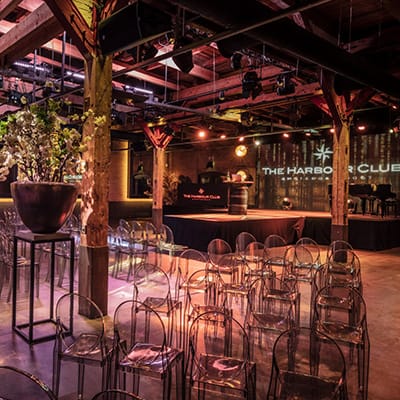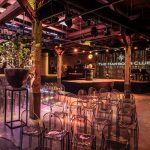 THEATER
Suitable for large sessions and short lectures that do not require extensive notes. This is a convenient setup to use before discussions or role-plays begin because the chairs can be moved around.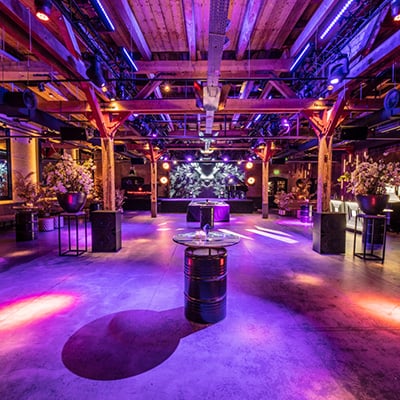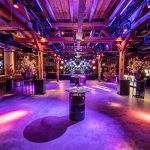 RECEPTION
While all guests stand, drinks and light appetizers are served by the staff or presented on small buffet tables. The reception may precede lunch or dinner.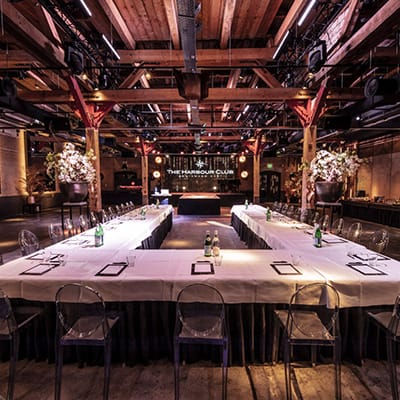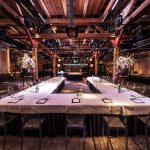 E-SHAPE, U-SHAPE AND T-SHAPE ARRANGEMENT
Suitable for groups of less than 40 people. These are best suited for interaction with a leader sitting at the head of the setup. Sound and video is usually best set up at the open end of the seating area.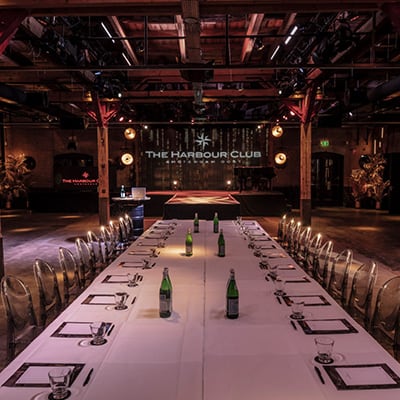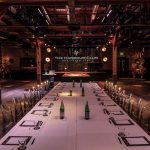 CONFERENCE OR ?HOLLOW SQUARE? UPDATE
This setup is suitable for interactive discussions and sessions where notes are taken. This setup is suitable for fewer than 25 people.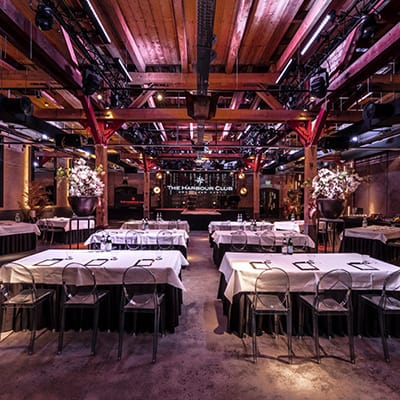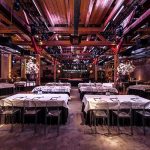 CLASSROOM ARRANGEMENT
Most desirable setup for medium to large colleges. Requires a relatively large room. Tables provide space for attendees to spread out materials and take notes.
The Harbour Club - Amsterdam East
Important data
Handy to know!
Opening hours
Monday

Closed

Tuesday

Closed

Wednesday

Closed

Thursday

16:00-21:00

Friday

16:00-21:00

Saturday

16:00-21:00

Sunday

12:00-21:00
Don't drive wrong.
The location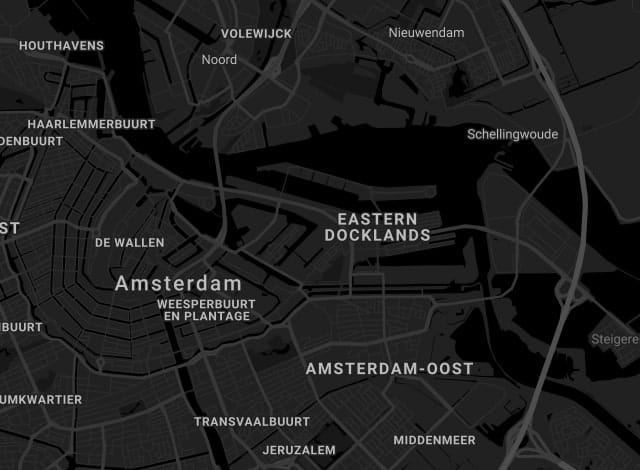 Cruquiusweg 67, 1019AT in Amsterdam