Events op maat
Een feestelijk event voor jou
De prachtige locatie van The Harbour Club Rotterdam biedt veel mogelijkheden voor een geweldige bruiloft, een feestelijke verjaardag of kleurrijke babyshower. Van groot tot klein, alles is mogelijk: van waanzinnige lightshows tot DJ's, optredens, acrobaten en champagne meisjes. Van gezellige kleinschalige diners tot een 'the bigger the better' event! Ons sales team denkt graag met je mee om een passend event te organiseren met het beste entertainment, geweldige gerechten en mooie dranken.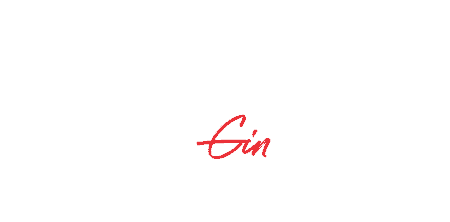 What are you hosting?
Get inspiration
Alles wat je moet weten
Voor jouw perfecte event
The Harbour Club Rotterdam biedt je prachtige ruimtes geschikt voor een mooi evenement. Van ons stylish restaurant tot mooie terras met uitzicht op de Euromast en onze Harbour Business Lounge met eigen balkon. Op onze eerste verdieping bevindt zich een privatedining die uitermate geschikt is voor zakelijke besprekingen, presentaties of gewoon een privédiner of lunch!
Private dining
Vanaf 11 personen werken we met groepsmenu's.
Groepen tot 10 personen kunnen gebruik maken van het a-la-carte menu. 
Groepen boven de 11 personen adviseren wij graag met een op maat gemaakt menu.
Neem contact op met event-rotterdam@theharbourclub.nl voor de mogelijkheden.
Vergaderarrangementen
The Harbour Club biedt een unieke vergaderlocatie; The Harbour Business Lounge. Gelegen op de eerste verdieping van het indrukwekkende pand, omgeven door rust en groen en toch vlakbij het centrum van Rotterdam. De locatie beschikt over een beamer, scherm, geluidsapparatuur en een flipover. Ook kan er gebruik gemaakt worden van een balkon met prachtig uitzicht over het park!  Neem contact op met
event-rotterdam@theharbourclub.nl voor onze vergaderarrangementen.
De details
Events op maat
Foto booth
Jouw event vastgelegd op een persoonlijke manier? Kies de perfecte achtergrond of voeg een persoonlijke tekst aan de foto's toe! Get ready for your close-up! 
Extraordinary entertainment
Oestermeisjes, hostessen, cocktail shakers of dans acts? We've got you! Maar denk ook is aan een magician, een sketch artist of een live body paint! Alles om jouw event net dat beetje extra te geven! 
Funk it up
Als je het doet, doe het dan met stijl! Wil je bloemen, ballonnen, merchandise of andere funky props? We helpen je graag met het meest unieke evenement waar je altijd al van droomde.
Plattegronden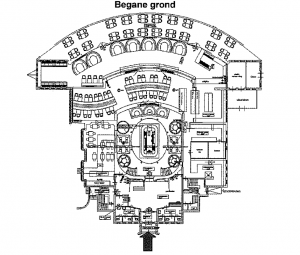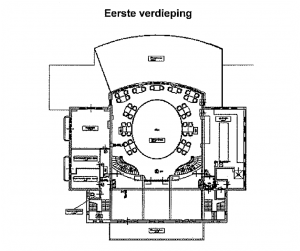 Capaciteit per ruimte
| | | |
| --- | --- | --- |
| Location | Max. p zittend | Max. p staand |
| Restaurant | 200 | |
| Terras | 190 | 300 |
| Entresol | 52 | 100 |
| Business Lounge | 42 | 50 |
| Rooftop terras | 32 | 60 |
Opstellingen
THEATER
Geschikt voor grote sessies en korte hoorcolleges waarvoor geen uitgebreide notities nodig zijn. Dit is een handige opstelling om te gebruiken voordat discussies of rollenspellen beginnen, omdat de stoelen kunnen worden verplaatst.

RECEPTIE
Terwijl alle gasten staan, worden drankjes en lichte hapjes geserveerd door het personeel of gepresenteerd op kleine buffettafels. De receptie mag voorafgaan aan een lunch of diner.

E-VORM, U-VORM EN T-VORM OPSTELLING
Geschikt voor groepen kleiner dan 25 personen. Deze zijn het meest geschikt voor interactie met een leider die aan het hoofd van de opstelling zit. Geluid en video kan meestal het best aan het open uiteinde van de zitplaats worden opgesteld.

CONFERENTIE OF "HOLLOW SQUARE" OPSTELLING
Deze opstelling is geschikt voor interactieve discussies en sessies waarbij aantekeningen worden gemaakt. Deze opstelling is geschikt voor minder dan 18 personen.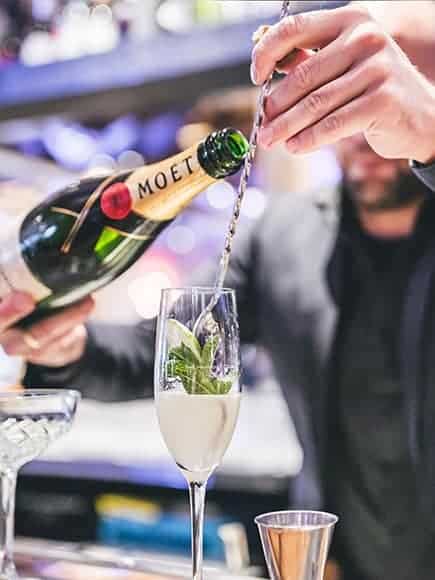 Toch tickets kopen?
Aanwezig op een Harbour event
Geen eigen evenement organiseren, maar wel genieten van luxe, het beste eten en een flinke doses entertainment? Bij The Harbour Club Rotterdam organiseren we regelmatig op zondag een befaamde brunch en vullen topartiesten de programmering tijdens onze eigen Harbour events. Bekijk snel de aankomende events en boek jouw ticket.
The Harbour Club - Rotterdam
Important data
Handy to know!
Opening hours
Monday

Closed

Tuesday

Closed

Wednesday

Closed

Thursday

16:00-21:00

Friday

16:00-21:00

Saturday

16:00-21:00

Sunday

16:00-21:00
Don't drive wrong.
The location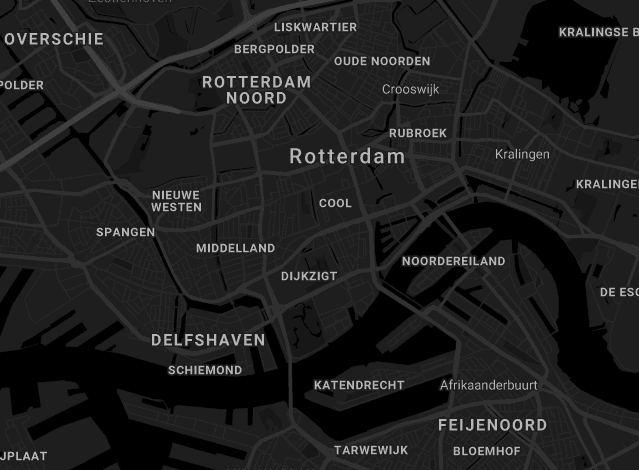 Kievitslaan 25, 3016 CG in Rotterdam