Events op maat
Business events bij The Harbour Club Vinkeveen
The Harbour Club Vinkeveen is een prachtige locatie om een business event te organiseren, geheel in stijl en zo glamorous als je het zelf wilt. Denk aan een mooi bedrijfsfeest, een gezellig kerstdiner of een productlancering. Ook vergaderingen en daarop aansluitend een diner valt onder de mogelijkheden. We organiseren graag een waanzinnig event, helemaal in lijn met de wensen van je bedrijf. De opties zijn eindeloos en we denken graag met je mee!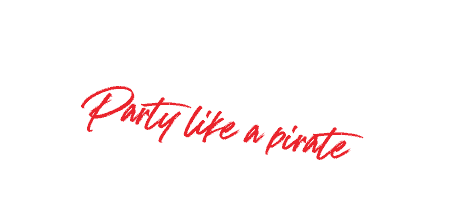 What are you hosting?
Get inspiration
Alles wat je moet weten
Voor jouw perfecte business event
The Harbour Club Vinkeveen biedt je prachtige ruimtes geschikt voor een mooi evenement. Van ons prachtige restaurant, THC bar en naastgelegen Event Centre Vinkeveen, tot mooie terras met heerlijk privé strand Vinki Beach en privéruimte Big Boys Room. In ons restaurant kunnen we groepen tot 70 personen ontvangen, rekening houdend met de 1,5 meter regelgeving. In onze private dining room organiseren we graag een geheel verzorgde receptie, lunch, diner of een vergadering tot 50 personen. Organiseert u een event voor een grote groep? Ook dat is mogelijk. Neem contact met ons op om de mogelijkheden te bespreken!
We serveren de volgende menu's per groep:
Groepen tot 10 personen kunnen gebruik maken van het a-la-carte

menu

.

Groepen van 10 tot 20 personen kunnen gebruik maken van het verkleinde a-la-carte

menu

of het

groepsmenu

.

Groepen vanaf 20 personen kunnen gebruiken maken van het

groepsmenu

waar we verschillende arrangementen aanbieden.
De details
Events op maat
Audiovisueel
Wil je voor je meeting of presentatie bepaalde gegevens visualiseren? Een beamer, scherm, flipover en geluidsapparatuur zijn in onze Business Lounge aanwezig. Maar ook tv-schermen, een headset, een podium of live stream kunnen we via ons vaste AV-bedrijf voor je regelen!
Extraordinary entertainment

Een orgineel en verrassend element tijdens de receptie? Denk is aan een magician, een sketch artist of een muzikant! Alles om jouw bedrijfsevent net dat beetje extra te geven!
Funk it up
Als je het doet, doe het dan met stijl! Wil je bloemen, ballonnen, merchandise of andere funky props? We helpen je graag met het meest unieke evenement waar je altijd al van droomde.
Capaciteit per ruimte
 
Location
Max. p staand
Max. p zittend
Private dinner
Big Boys Room
30
50
Dinner
THC
70
 
Dinner
THC Bar
40
70
Reception drinks
THC Bar
 
70
Buy-out
THC
150
200
THC terrace
200
300
THC & ECV terrace + Vinki Beach
 
500
Opstellingen
THEATER
Geschikt voor grote sessies en korte hoorcolleges waarvoor geen uitgebreide notities nodig zijn. Dit is een handige opstelling om te gebruiken voordat discussies of rollenspellen beginnen, omdat de stoelen kunnen worden verplaatst.

RECEPTIE
Terwijl alle gasten staan, worden drankjes en lichte hapjes geserveerd door het personeel of gepresenteerd op kleine buffettafels. De receptie mag voorafgaan aan een lunch of diner.

E-VORM, U-VORM EN T-VORM OPSTELLING
Geschikt voor groepen kleiner dan 25 personen. Deze zijn het meest geschikt voor interactie met een leider die aan het hoofd van de opstelling zit. Geluid en video kan meestal het best aan het open uiteinde van de zitplaats worden opgesteld.

CONFERENTIE OF "HOLLOW SQUARE" OPSTELLING
Deze opstelling is geschikt voor interactieve discussies en sessies waarbij aantekeningen worden gemaakt. Deze opstelling is geschikt voor minder dan 18 personen.
The Harbour Club - Vinkeveen
Important data
Handy to know!
Opening hours
Monday

11:00 – 01:00

Tuesday

11:00 – 01:00

Wednesday

11:00 – 01:00

Thursday

11:00 – 01:00

Friday

11:00 – 01:00

Saturday

11:00 – 01:00

Sunday

11:00 – 01:00
Don't drive wrong.
The location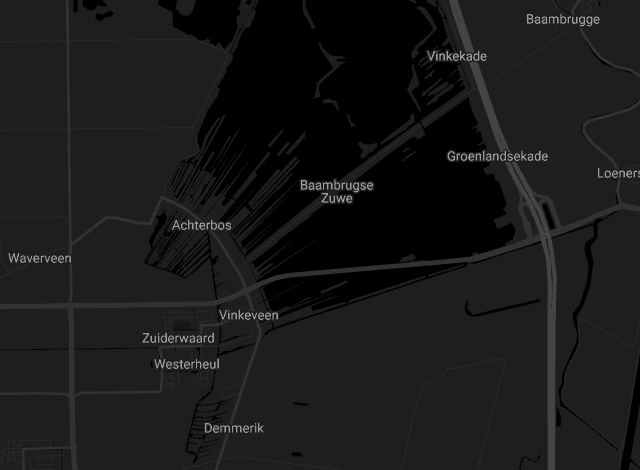 Groenlandsekade 1, 3645 BA in Vinkeveen