The Harbour Club
The Hague
About
The Hague
The Harbour Club The Hague is located in the creative business building BINK36 on the fifth floor. Guests here enjoy the ultimate vibe of The Harbour Club: delicious food, an extensive drink menu, excellent service and weekly entertainment. The gigantic open space of 1,400m2 with the large bar in the heart of the business, an open kitchen, walk-in wine closet, the conservatory restaurant and the huge rooftop terrace with a view of The Hague's skyline, make this the hotspot in The Hague!
Girlpower
On International Women's Day, Wednesday, March 8, we are treating all women who come to dine with us to a Pornstar Martini on the house. This promotion only applies in combination with dinner at The Harbour Club The Hague. One Pornstar Martini per female guest, also available non-alcoholic.
John West
A stunner of a brunch is scheduled for March 12! While you enjoy a delicious a la carte brunch, Sven Versteeg and John West will make it one big party. Sven will perform during the brunch and the afternoon will end with a spectacular performance by John West.
Berget Lewis
Thursday night = Soul Night in The Hague! Featuring live music by Berget Lewis & Mike Peterson on Thursday, March 30. Enjoy a delicious al la carte dinner while enjoying soul music by Mike Peterson, culminating in a performance by Berget Lewis.
Borelli Brunch
A Sunday afternoon filled with live music, two performances by Joel Borelli, the best dishes, the tastiest drinks & one big party at The Harbour Club? That's our Borelli Brunch! Due to great success, the brunch is back on April 16, October 8 and December 10.
Sushi Madness
On Mondays it's Sushi Madness in The Hague! Every Monday you can enjoy all our sushi rolls all day long for ?17,50 per roll*. Of course you can also order other dishes from our menu during your visit. *Exclusive Harbour Maki is excluded from this promotion.
What's your flavor?
Menu
The Harbour Club The Hague is known for its many sushi rolls, freshest fish and beautiful meat dishes. High-quality cooking, a creative menu and the best matching drinks ensure an unforgettable culinary adventure. Will you go for meat from the Josper grill, lobster or the tastiest sushi and sashimi?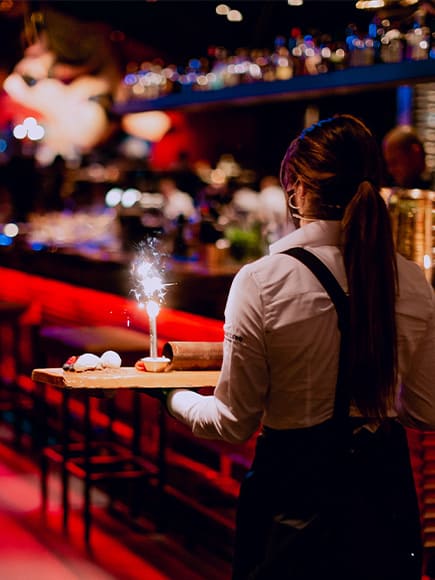 Enjoy
The Harbour Club events.
The Harbour Club attracts guests who love high quality, comfort, personal service and live beats. The perfect combination between dine & dance. The Harbour Club exceeds expectations and promises to make your world more exciting and special. Resident DJs are present daily, periodically The Harbour Club The Hague hosts a renowned brunch on Sundays and top artists fill the monthly programming.
Business, parties and celebrations
Networking, celebrating, launching and especially together.
With over 400 seats, a rooftop terrace overlooking The Hague skyline and that typical vibe, The Harbour Club The Hague is an amazing combination of true food and dance of international stature. The location of the restaurant is perfect; from the A12 motorway you can drive straight into the large parking lot with more than 400 free parking spaces and from The Hague HS station you are only one kilometer from the restaurant. The Harbour Club The Hague is also the ideal location for a unique private event!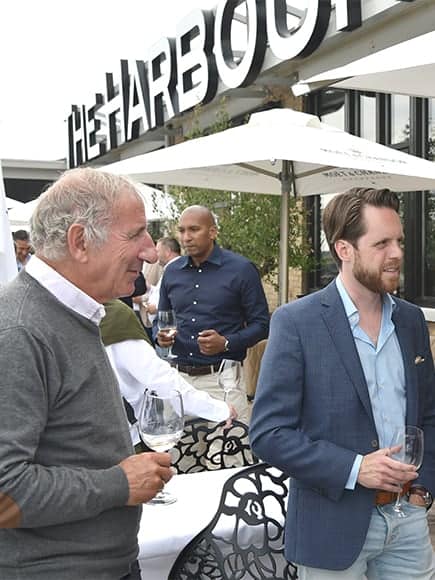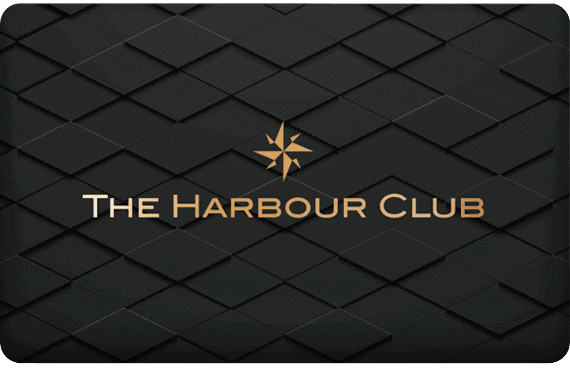 Gift card
The ultimate gift.
Treat your loved one, friends, colleagues or acquaintances to an unforgettable experience at The Harbour Club with our restaurant gift card. Our gift cards can be ordered from $25 up to any amount you like and can be spent on a delicious brunch, lunch or dinner. You can also buy a gift card in our restaurant and top it up there.
What do your predecessors think?
Experiences The Harbour Club.
Laurens Klijmij
?????
Insane. You can order sushi, of course, but you can also order sushi from the Harbour Club. What. One. Feast. Flavors that explode 20 times in your mouth. So glad you deliver in Rijswijk. Recommended xl. Thanks.

- 2 months ago
Frank Nijsten
?????
I can recommend the Tomahawk steak for two persons. This in combination with the Moet Champagne or the good cocktails they serve, will definitely be a solid basis for a fantastic evening with your... Read more
- 2 months ago
Francis Zandbergen
????
Stylish, easily accessible and terrace is City chic, food as always super tasty
- 4 months ago
Ab
?????
Had dinner with another couple on Saturday. Shared dining was advised by our waiter and went with this. 3 different courses in a shared dining format with 2 different wines. Was great!

- 3 months ago
Carla van Oosten
?????
Fantastic ambiance, great tasting food. Top notch experience!

- 4 months ago
Miriam
????
Excellent Japanese / fish cuisine; over the top but quality is really good. Beautiful place, nice staff and really good food.

- 4 months ago
Bas H.
?????
It really is an experience from A to Z. Staff is nice and very attentive. Normally I find this kind of concept very high threshold, logical because you pay a little more. But here we felt at ease.

- 3 months ago
Nakita Joseph
????
Special thanks to a verry nice waiter you made my day. Food was delicious and very nice location. I will definitely come again.

- 2 months ago
Hans V.
?????
Every last Sunday of the month Family Sunday we heard from friends, so let's give it a try. Upon entering idd a full restaurant and a group of children chasing a clown to... Read more
- 3 months ago
The Harbour Club - The Hague
Important data
Opening hours
Monday

12:00-00:00

Tuesday

12:00-00:00

Wednesday

12:00-00:00

Thursday

12:00-00:00

Friday

12:00-01:00

Saturday

17:00-01:00

Sunday

12:00-00:00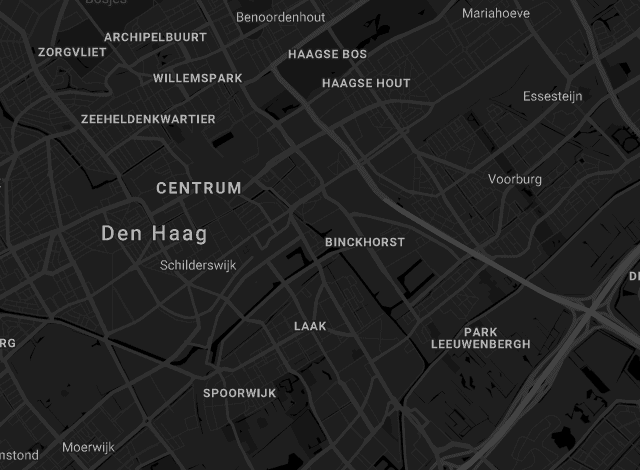 Binckhorstlaan 36, 2516 BE in The Hague
The latest information and house rules
Location/Parking
The location of The Harbour Club The Hague is very convenient. From the A12 motorway you can drive straight into our large parking lot, where there are more than 400 free parking spaces. From The Hague HS station it is only 1 km to our restaurant.
Dress code at The Harbour Club
We ask guests not to wear sportswear, beachwear, flip-flops, caps or trainers (smart fashion trainers may be allowed).

Pet Policy
Pets are not allowed.
Where are you going?
All locations
Amsterdam East
Cruquiusweg 67
Amsterdam South
Apollolaan 2
The Hague
Binckhorstlaan 36-M5
Eindhoven
Sumatra Avenue 3
Vinkeveen
Greenland Quay 1