The Harbour Club
Amsterdam East
About
Amsterdam East
The Harbour Club in Amsterdam Oost is a venue with international allure, a sparkling atmosphere and fantastic food. A blend of Miami, Barcelona and the Côte d?Azur: an industrial location ? an old wine terminal ? turned fashionable chic. Stop by and be surprised by the immense space (2200m2), the six-meter-long fish showcase, the high-quality cooking and the sixteen-meter-long mural by neo pop art artist Selwyn Senatori. A visit guarantees pure and intense enjoyment. High-quality cooking mixed with a touch of whimsy, but with an eye for detail.
Halloween Weekend
27th till 29th of October
Join us for a Spooktacular Halloween Weekend!
Get ready for a frighteningly delicious Halloween weekend at The Harbour Club! We're brewing up a cauldron of spooky fun, tasty treats and thrilling surprises from October 27th to October 29th !
Halloween Bottomless Brunch
29th of October
Get ready for a Wicked Bottomless Brunch!
This special Halloween edition of our Bottomless Brunch will make your Halloweekend extra fun!
Unlimited Wicked Mimosa?s & Spooky Punch (2 hours max.) combined with an amazing 3-course brunch menu. (?59,- pp.)
Your lunch is our business
Thursday to Friday
Our restaurant is the perfect location for a (quick) business lunch!
We now serve 2x the Bento Box for ? 65, - available Thursday to Friday, 12PM - 4PM.
If desired, you will be outside within 1 hour.
And you are in a quiet area with a beautiful view of the harbor. Book our Business Lunch now!
Bottomless Brunch
Next edition 26th of November
Get ready for your next Bottomless Brunch!
Every last Sunday of the month we will have a Bottomless Brunch To Make Your Sunday a Funday!
Unlimited Mimosa?s & Bellini?s (2 hours max.) combined with an amazing 3-course brunch menu. (?49,- pp.)
Keep an eye on our socials to be the first to book this fabulous Bottomless Brunch.
Christmas 2023
24 x 25 x 26 December
DINNER CONCERTS CHRISTMAS EDITION
You can never be too early to book your Christmas!
Celebrate the best time of the year in the perfect Christmas atmosphere at The Harbour Club Amsterdam Oost with our 'Most Wanted' a la carte menu while enjoying live entertainment by Sonny?s inc.
*Prices are per person and don?t include food & drinks.
What's your flavor?
Menu
At The Harbour Club you come for high-end cooking mixed with a touch of whimsy, but with an eye for detail. Enjoy the best meat from the Josper grill, fresh fish, lobster, oysters and delicious sushi and sashimi.
Check out the menu below.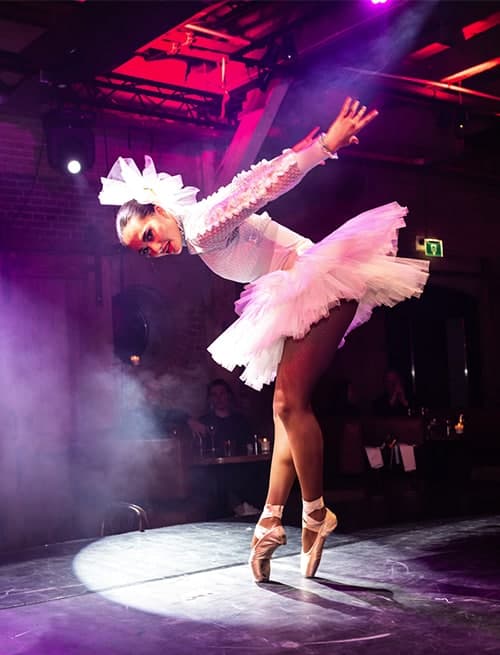 Dinner Concerts
The Harbour Club events
At The Harbour Club Amsterdam Oost we pull out all the stops to make your lunch or dinner experience even more special. Grab a table and combine a culinary adventure with music and entertainment. View all upcoming events, order your ticket and reserve your table.
Business, parties and celebrations
Networking, Celebrating, Launching and Most of All Together.
Looking for the perfect location for your party or corporate event? Under the roof of The Harbour Club Amsterdam Oost, our Next Door and Theater spaces offer endless possibilities in inspiring surroundings. These spaces are ideally suited for (business) meetings, fashion shows, weddings, parties and celebrations. We are happy to organize an event to suit your needs.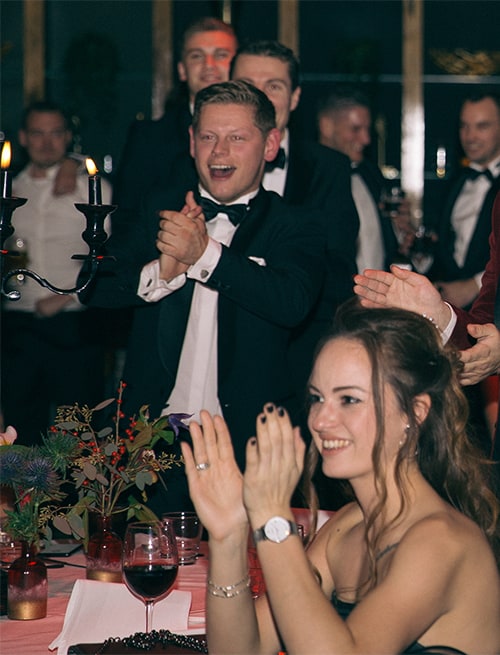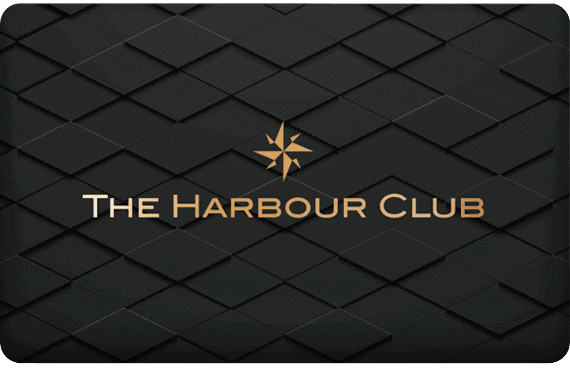 Gift card
The ultimate gift.
Treat your loved one, friends, colleagues or acquaintances to an unforgettable experience at The Harbour Club with our restaurant gift card. Our gift cards can be ordered from $25 up to any amount you like and can be spent on a delicious brunch, lunch or dinner. You can also buy a gift card in our restaurant and top it up there.
What do your predecessors think?
Experiences of The Harbour Club
Dennis Jongema
?????
Sushi is top, atmosphere with DJ also always nice
- 3 weeks ago
Elise Kroon
?????
It's very cozy. All the workers have mouth guards on. You also give out your phone number. The food is very good. We ate crispy prawns and prawns with garlic. Also sushi with crab and...
Read more
- 2 months ago
Conny Elizabeth Tromp
?????
Always a party at the Harbour Club. It is certainly not cheap shock every time the bill. 2 persons each 2 dishes 180 Euro (though with oysters and cava as an appetizer). It is for us...
Read more
- 1 month ago
Richel T.
?????
Delicious food and super helped by Tessa. Very helpful and very enthusiastic, definitely recommended!
- 3 months ago
JanJaap1
?????
Last night we had a nice evening out at the harbour club in Amsterdam Oost! It was quite exciting because of the Covid-19 measures, but everything went smoothly and they certainly took...
Read more
- 2 months ago
Nonela
?????
Fresh food, good service abd a very nice atmosphere! I recommend!
- 3 months ago
The Harbour Club - Amsterdam East
Important data
Contact details
+31 (0) 20 767 0421
amsterdam@theharbourclub.nl
Visiting address
Cruquiusweg 67
1019 AT Amsterdam
Netherlands
Postal address
Harbour Amsterdam B.V.
P.O. Box 491
2300 AL Leiden
CHAMBER OF COMMERCE: 53267249
Opening hours
Restaurant
Monday - Wednesday 17:00 - 01:00
Thursday - Sunday 12:00 - 01:00
Kitchen
Kitchen open every day until 11 p.m.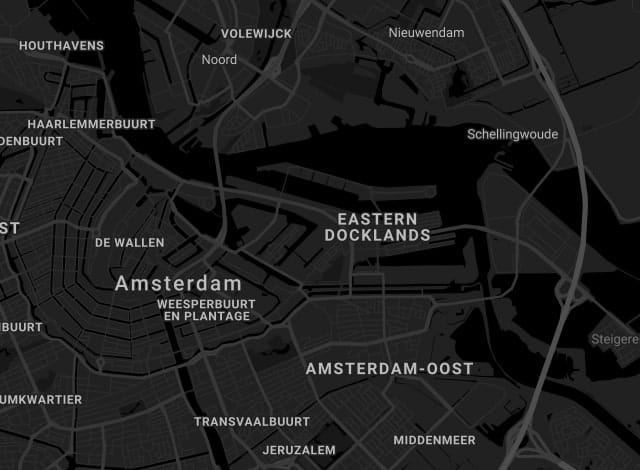 Cruquiusweg 67, 1019AT in Amsterdam
The latest information and house rules
Location
One of The Harbour Club's unique selling points is its location; you can enter the location through the main entrance but also from the waterfront. The shipping companies that operate in and around Amsterdam are all well acquainted with the location and can offer different routes to arrive and leave the restaurant.
Parking
You can use the adjacent parking garages of ParkingYou, Parking Zeeburgkade or Parking Cruquius.
Dress code at The Harbour Club
We ask guests not to wear sportswear, beachwear, flip-flops, caps or trainers (smart fashion trainers may be allowed)

Pet Policy
Pets are not allowed.
Where are you going?
All locations
Amsterdam East
Cruquiusweg 67
Amsterdam South
Apollolaan 2
The Hague
Binckhorstlaan 36-M5
Eindhoven
Sumatra Avenue 3
Vinkeveen
Greenland Quay 1