CSI Eindhoven and The Harbour Club join forces during 2022 edition
CSI Eindhoven and The Harbour Club are joining forces. During the upcoming edition of the International Concours Hippique, from May 26 to 29, The Harbour Club Eindhoven will be the official restaurant partner of the event. Visitors can visit the restaurant daily for lunch or dinner, with a view of the concours from the glass conservatory and terrace. The CSI drinks will also be moved to The Harbour Club, where entertainment will be provided daily from 8 p.m. onwards.
The Harbour Club Eindhoven is the newest addition to The Harbour Group. The property, formerly De Karpendonkse Hoeve, has had a major makeover and has been open to the public since April. Visitors to CSI Eindhoven can get acquainted with this new concept during the competition. Between noon and 5 p.m., The Harbour Club will serve the Bento Box, a box filled with 6 small dishes that change daily. Starting at 5 p.m., one can enjoy a special 2-course menu. In addition, the competition will conclude on Thursday evening, May 26, with The Harbour Club Grand Prix.
CSI Eindhoven takes place during Ascension for the 50e time takes place at the Karpendonkse Plas and is free to attend. More information about the program can be found at www.csi-eindhoven.nl.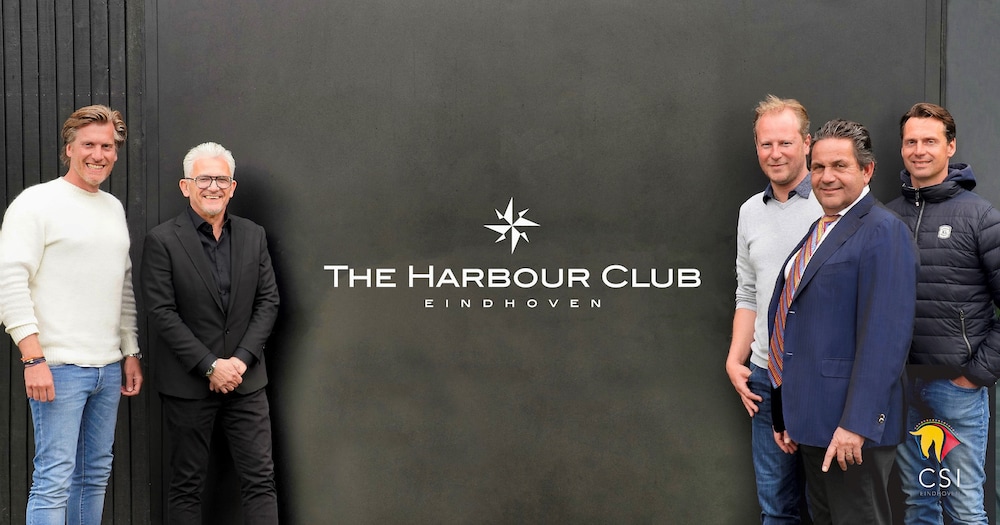 About
The Harbour Club's goal is crystal clear: Every guest should leave the restaurant 100% satisfied and looking back on his/her visit with pleasure. This is achieved with the help of more than four hundred inspired employees. Service with a genuine smile! Whichever restaurant or event you choose, The Harbour Club stands for quality and hospitality.