Back by popular demand
Borelli Brunch
A Sunday afternoon filled with live music, two performances by Joel Borelli, the best dishes, the tastiest drinks & one big party at The Harbour Club? That's our Borelli Brunch! Due to great success, the brunch is back and more spectacular than ever!
The Borelli Brunch is taking place almost monthly this year at various locations. Check out the dates for each location below and book your tickets for an unforgettable afternoon.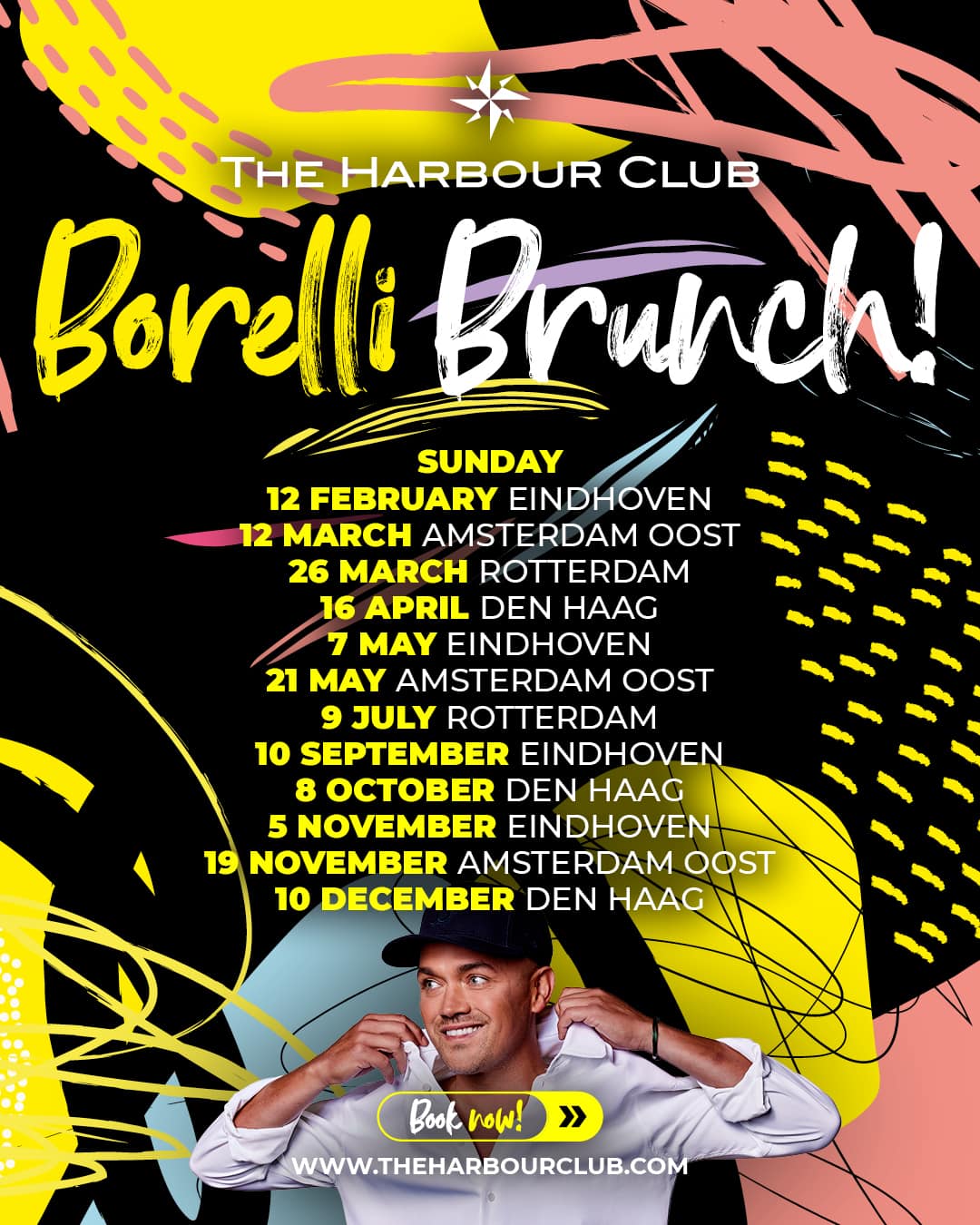 Amsterdam East
Sunday, March 12
Sunday, May 21
Sunday, November 19
The Hague
Sunday, April 16
Sunday, Oct. 8
Sunday, December 10
Eindhoven
Sunday, Feb. 12
Sunday, May 7
Sunday, September 10
Sunday, November 5
Rotterdam
Sunday, March 26
Sunday, July 9
Where are you going?
All locations
Amsterdam East
Cruquiusweg 67
Amsterdam South
Apollolaan 2
The Hague
Binckhorstlaan 36-M5
Eindhoven
Sumatra Avenue 3
Vinkeveen
Greenland Quay 1