The Amsterdam
Drag Show
Een show vol muziek, dans én komedie? Look no further! The Amsterdam Drag Show heeft het allemaal. Van een trip down memory lane met de grootste hits van ABBA tot een ware Eurovision contest onder de queens, deze show zit vol entertainment van topniveau.
Na het grote succes in Rotterdam zijn queens Envy Peru, Vanessa van Cartier, Abby OMG, Janey Jacké, Sederginne, Axel Andro en Skyla Versai nu meerdere keren per maand in The Harbour Club Theater te zien. Onder het genot van een drankje en de lekkerste bites uit het Harbour Club menu beleef je hier een unieke avond uit. Op zondag is The Amsterdam Drag Show 's middags al te zien.
Bestel nu jouw entreetickets voor één van onderstaande data. Voor deze show geldt geen minimumleeftijd, iedereen is welkom. Host Skyla Versai is echter wel Engelstalig.
Vrijdag & zaterdag:
Deuren open: 19.30 uur
Start show: 20.30 uur
Afterparty incl. queens: ± 23.00 uur
Zondagshow
Deuren open: 15.30 uur
Start show: 16.30 uur
Afterparty incl. queens: ± 19.00 uur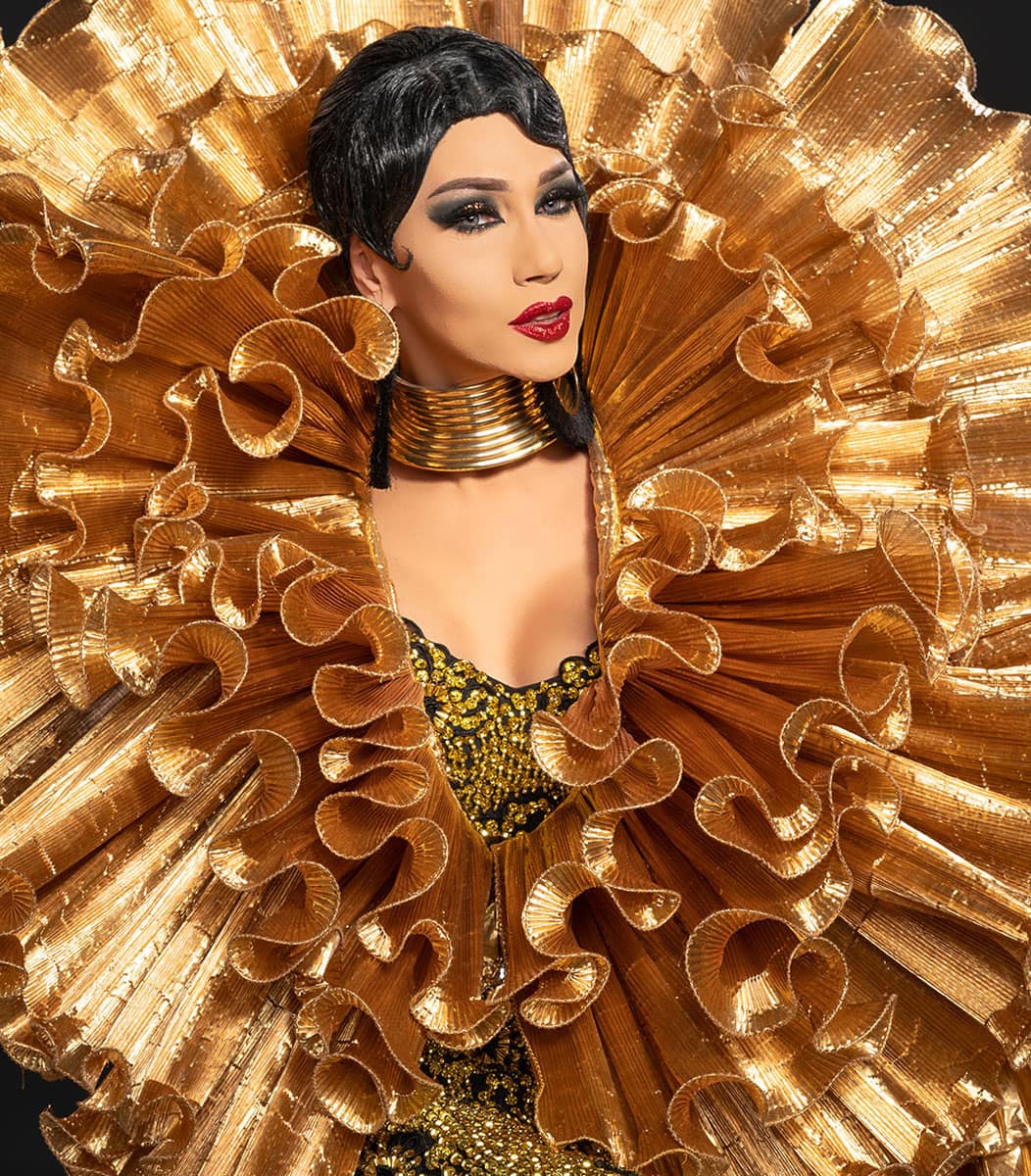 April
Vrijdag 21 april
Zaterdag 22 april
Mei
Vrijdag 5 mei
Vrijdag 12 mei
Vrijdag 19 mei
Pick your area
Book your tickets here
De kleur in de plattegrond komt overeen met onderstaande tarieven. Tijdens de show kun je op eigen gelegenheid dranken en signature The Harbour Club bites bestellen.
Groen: €45,00 p.p.
Boek één van de 4 of 7-persoons booths
Fuchsia: €62,50 p.p.
Boek één van de 4 of 5-persoons tafels op het balkon
Rood: €77,50 p.p.
Boek een tafel op de begane grond (2 tot 60 personen)
Goud: €97,50 p.p.
Boek één van de 5 tot 7-persoons booths
ABBY OMG
Our Latin diva Miss Abby OMG is a Brazilian Drag Queen who is known for her fierce beauty looks and full of energy performances. She was one of the finalists for RuPaul's Drag Race Holland Season 1.
SEDERGINNE
Sederginne is the quintessential comedy queen. Always crazy, weird and strange things in life are examined, enlarged and brought to the stage. Nothing is off limits, from Gilles de la Tourette parody to Celine Dion. This queen has got it all.
ENVY PERU
Envy Peru is one of our lead performers together with Vanessa van Cartier. Envy was born in Amsterdam in 2016. Due to her incredible make-up skills and sensual performances, she quickly made a name for herself in Holland's nightlife and television. With more than 300,000 followers on social media and winner of RuPaul's Drag Race Holland Season 1, she is one of the top queens in the world.
VANESSA VAN CARTIER
We are proud to present Vanessa van Cartier as the lead performer in The Amsterdam Drag Show. She is the first European Queen to win the world championships of Drag: Miss Continental World 2019. And rightfully so.
JANEY JACKÉ
Meet Janey Jacké, a fierce talent that stole the heart of fans all across the globe. With her astonishing looks and humor this dancing queen slays the house down. Internationally she is most famous for being the runner up on the first season of RuPaul's Drag Race Holland. Janey will definitely shine on the stage of The Amsterdam Drag Show.
SKYLA VERSAI
The New York queen Skyla Versai started her career as an international style ballroom champion and musical theater performer. She is the host of the Amsterdam Drag Show. With her unique sense of humor, lipsinc and dancing skills, she will amaze any audience.
Come dine with us
Show Bites
Check out
Our other events
VEGAS
De beste live muzikanten, geweldige dans acts, een wereldberoemde show van Hans Klok en de signature gerechten van The Harbour Club. VEGAS heeft het allemaal. Geniet van een restaurant dat geleidelijk overgaat in een hippe club met onvergetelijke showelementen!
The Amsterdam Drag Show
De grootste drag productie uit Europa nu in Amsterdam! Verwacht een avond vol muziek, dans en comedy dankzij een geweldige cast vol queens van wereldniveau. Met Envy Peru of Vanessa van Cartier en vaste queens Abby OMG, Janey Jacké, Sederginne, Axel Andro en Skyla Versai.
PURE by Michael Mendoza
Op zondag 25 juni is The Harbour Club Theater locatie van PURE by Michael Mendoza. Tijdens deze Dinner & Dance geniet je van een restaurant dat geleidelijk overgaat in een club met onvergetelijke showelementen en een fashionshow van partner Christine le Duc
The Harbour Club - Theater
Belangrijke gegevens
Kom je langs?
Contactgegevens
Bezoekadres
Postadres
Harbour Club Theater BV
Flevoweg 39F
2318 BX Leiden
Handig om te weten!
Openingstijden
Maandag

Op aanvraag

Dinsdag

Op aanvraag

Woensdag

Op aanvraag

Donderdag

Op aanvraag

Vrijdag

Op aanvraag

Zaterdag

Op aanvraag

Zondag

Op aanvraag
Rijd niet verkeerd.
De locatie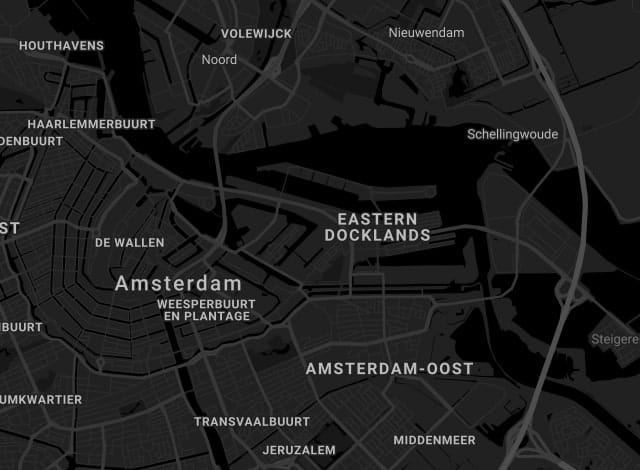 Cruquiusweg 67, 1019AT te Amsterdam
Locatie The Harbour Club Theater ligt pal naast The Harbour Club Amsterdam Oost. Perfect bereikbaar met het openbaar vervoer, de auto of per boot (Port Entrepot, Zeeburgerkade).
Parkeren U kunt o.a. gebruik maken van de parkeergarage Parking Zeeburgerkade op het adres Wijnsilostraat 2. Deze bevind zich aan de rechterzijde van The Harbour Club.
Over
De doelstelling van The Harbour Club is glashelder: Elke gast moet 100% tevreden het restaurant verlaten en met veel plezier terugkijken op zijn/haar bezoek. Dit wordt bereikt met de hulp van meer dan vierhonderd geïnspireerde medewerkers. Service met een oprechte glimlach! Welk restaurant of welk evenement u kiest: The Harbour Club staat voor kwaliteit en gastvrijheid.