The Harbour Club Theater volledig onder de vlag van The Harbour Club Amsterdam Oost
Amsterdam, 15 juni 2022 – In goed overleg heeft The Harbour Club Amsterdam Oost  de aandelen van Benz Events en Brandconnection in The Harbour Club Theater overgenomen. The Harbour Club Amsterdam Oost was al groot aandeelhouder van The Harbour Club Theater.
Beide merken blijven aan The Harbour Group verbonden. Benz Agency, het boekingsbureau van Benz Events, levert exclusief artiesten aan The Harbour Club Theater en is daarnaast preferred supplier voor boekingen van overige vestigingen van The Harbour Club. Niels Houtepen, oprichter van Brandconnection, is sinds 1 april Commercieel Directeur van The Harbour Group. Houtepen is in deze rol verantwoordelijk voor de nationale en internationale uitrol van het merk, het versterken van de combinatie horeca en entertainment en het creëren van nieuwe commerciële kansen en samenwerkingen.
The Harbour Club Theater opende in september 2021 haar deuren met VEGAS, een eigen geproduceerde show in samenwerking met Hans Klok. Na een succesvol eerste seizoen werd vorige week bekend dat de samenwerking met de illusionist verlengd wordt met een nieuw seizoen vanaf september 2022. In The Harbour Club Theater staan daarnaast de komende tijd Najib Amhali, Charly Luske en internationaal bekende drag queens Envy Peru en Vanessa van Cartier op het podium. Het volledige programma van de evenementenlocatie is terug te vinden op www.theharbourclub.com/theater.
Naast eigen producties is The Harbour Club Theater een toonaangevende locaties voor merken en organisaties die op zoek zijn naar een onvergetelijk eigen event. The Harbour Club Theater beschikt over een multidisciplinair team en talrijke preferred suppliers: van decor en setting (congres, theater, receptie, dinner, party) tot full service audiovisueel, entertainment (artiesten, muziekkanten, hosts) en F&B – alles is tailormade mogelijk.
Noot voor de redactie (niet voor publicatie):
Neem voor meer informatie over The Harbour Club Theater contact op met Femke Genee via femke@theharbourclub.com of 06-83940780.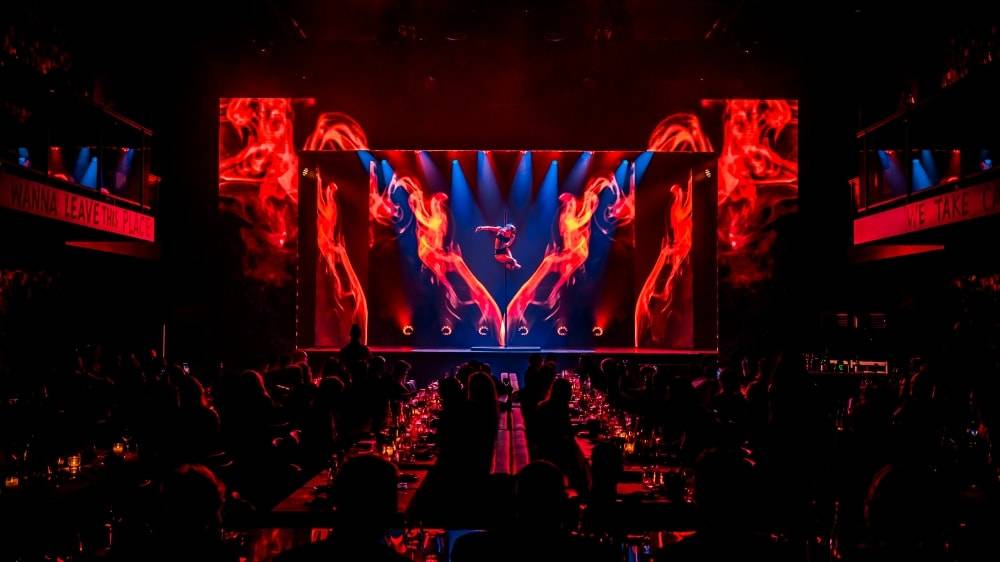 Over
De doelstelling van The Harbour Club is glashelder: Elke gast moet 100% tevreden het restaurant verlaten en met veel plezier terugkijken op zijn/haar bezoek. Dit wordt bereikt met de hulp van meer dan vierhonderd geïnspireerde medewerkers. Service met een oprechte glimlach! Welk restaurant of welk evenement u kiest: The Harbour Club staat voor kwaliteit en gastvrijheid.