The Harbour Club breidt uit met The Harbour Club Theater
The Harbour Club breidt uit. In september opent het gloednieuwe The Harbour Club Theater. Een unieke evenementenlocatie van formaat inAamsterdam waar dining en entertainment op topniveau samensmelten. The Harbour Club Theater is een nieuw, zakelijk initiatief van The Harbour Group, Benz Events en Brandconnection. De drie merken bundelen hun krachten om Amsterdam – zijn inwoners én bezoekers – het ultieme uitgaan van de toekomst te bieden.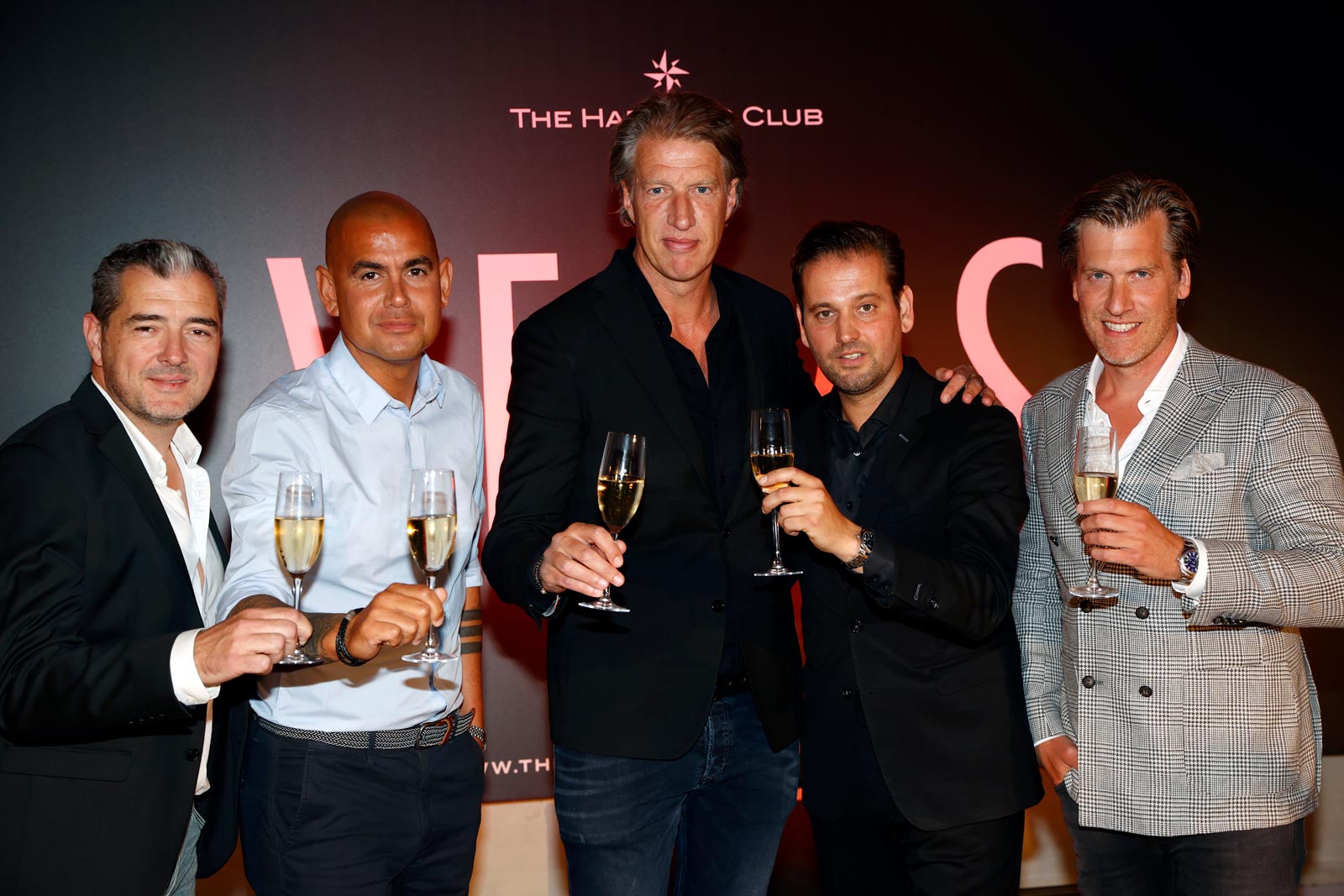 The Harbour Club Theater opent in september dit jaar nog zijn deuren aan de Cruquiusweg in Amsterdam Oost met als eerste show: VEGAS, een spectaculair entertainment programma, geïnspireerd op de magische stad Las Vegas. VEGAS is een restaurant en club in één, met showelementen in een internationaal decor, topillusionist Hans Klok als boegbeeld, vergezeld door de crème de la crème van de Nederlandse showbizz. Tafels zijn te koop via www.theharbourclub.com/theater. Meer informatie, ook over VEGAS exclusief voor business en privé events, via theater@theharbourclub.com.
Naast eigen producties is The Harbour Club Theater een van de toonaangevendste locaties voor merken en organisaties die op zoek zijn naar een concept voor een onvergetelijk, ongeëvenaard, eigen event. The Harbour Club Theater beschikt over een multidisciplinair team en talrijke preferred suppliers: van decor en setting (congres, theater, receptie, dinner, party) tot full service audiovisueel, entertainment (artiesten, muziekkanten, hosts) en F&B – alles is tailormade mogelijk. Eerste op de corporate agenda staat de 12de editie van De LOEY Awards, de jaarlijkse prijsuitreiking voor de beste ondernemers in de Nederlandse online industrie.
Over The Harbour Club Theater
The Harbour Group, met 6 vestigingen van The Harbour Club, staat bekend om zijn spraakmakende restaurantformule, waarin gastronomie en live entertainment onlosmakelijk met elkaar verbonden zijn. Samen met BENZ Events en Brandconnection, zal The Harbour Club in het nieuwe The Harbour Club Theater een unieke invulling geven. 'Het officieel samenvoegen van onze expertises in deze nieuwe samenwerking is eigenlijk een vanzelfsprekendheid vanuit de gezamenlijke wens om Amsterdam dit internationale, culinaire entertainment concept te presenteren.', aldus Richard van Leeuwen en Joost Verhoeven, eigenaren van The Harbour Club. 'Met onze netwerken samen, brengen we het succes bij elkaar, zowel productioneel, professioneel als een waanzinnig publiek.' The Harbour Club Amsterdam Oost zal zorgdragen voor alle F&B en is verantwoordelijk voor de toonaangevende look & feel van The Harbour Club Theater. BENZ Events en Brandconnection ontfermen zich over de regie en productie; BENZ Events als event agency en creactive concept company Brandconnection als creatief producent van de programmering. 'Deze combinatie is precies wat The Harbour Club Theater wil bieden: het beste, het lekkerste en een niet te missen ervaring!', aldus de 5 ondernemers.