Harbour Club terug in Den Haag, niet in Scheveningen
Het iconische restaurant The Harbour Club keert volgend jaar terug naar Den Haag. Dit keer alleen niet in de haven van Scheveningen, maar in de Binckhorst.
Het restaurant opent haar deuren in februari 2020 in het voormalige Bink36, het voormalige pand van postbedrijf PTT. De Haagse vestiging wordt de vijfde van de keten, die ook in Rotterdam, Vinkeveen en Amsterdam (2) filialen heeft. De uitbater belooft dat er ruim vierhonderd zitplaatsen, een dakterras en een uitzicht op de skyline van de hofstad komt. The Harbour Club Den Haag krijgt dezelfde uitstraling als de vestiging in Amsterdam Oost, met een  grote bar middenin het restaurant en een 13 meter lange gouden haai als versiering. 
The Harbour Club vertrok in 2016 na negen jaar uit de haven van Scheveningen. In dat pand begon vishandelaar Allie Simonis een vlees- en visrestaurant met een oosters tintje.
Stay tuned
De laatste updates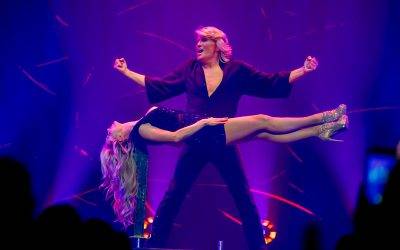 Illusionist Hans Klok zal op zaterdag 5 november The Harbour Club Theater heropenen met zijn VEGAS show. De afgelopen weken was het theater op last van de gemeente gesloten naar aanleiding van een incident. Uit onderzoek van de politie is nu gebleken dat The Harbour...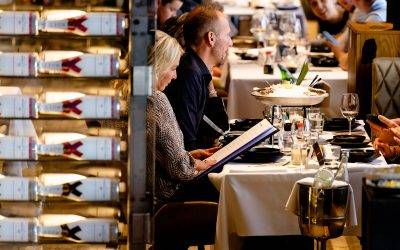 The Harbour Club, met vestigingen in Amsterdam, Den Haag, Eindhoven, Rotterdam en Vinkeveen heeft de Runder Bavette van Redefine Meat toegevoegd aan hun gloednieuwe menu. Het restaurant is hiermee de derde aanbieder van de plantaardige steak, die vorig jaar november...